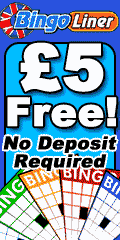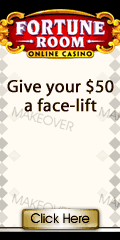 Craps
Craps Tips

1. Taking over or buying player Don't bets This is a bet that very few people know about.It is the only way to get a mathematical edge at craps. Often wrong bettors will place don't pass and/or don't come bets that wind up on the six or eight.

For a don't bettor, the most dangerous part of the game is trying to get up on the number since he has to buck the appearance of the seven and 11 to do so. But once up on the numbers, the don't bettor has the best of it because he is now rooting for the seven, which has six chances of appearing in 36 possible combinations of two six sided dice.

The six and eight can each be made five ways. So if you are up on the don't six, you have six ways to win (on the number seven) and five ways to lose. When the bet is $10 you would win $60, lose $50, and be ahead by $10 after the 11 decisions (on average). If you see a don't player about to take his bet down just say to the fellow: "Don't! Here's 10 bucks, you're even!" He'll take the $10 because that's what his bet is.

Now the bet is yours and you have a nice six to five edge! If the player is betting $15 or more on the don't, you can even offer to "buy" the number by giving him $16, instead of $15. He makes a profit and so will you (in the long run). On 11 decisions of $15 you will win $90, lose $75 plus $11 for buying the bet and come out ahead by $4.

As the amount on the don't bet increases, you will still probably be able to buy the bet for $1 because the don't player was willing to take it back with no gain. Of course, there will be wild swings even when you have this slight edge, but playing an edge is always better than playing without an edge.

2. The Oddsman's bet Many players who make pass line bets can't afford to take any odds or full odds behind the bet once the number is established. You can place the odds if the person allows you. The casino has no edge on the odds and in the long run your expectation is to break even. That could be a lot of casino fun with no expected cost! One caveat: Make sure the person behind whose bet you're taking odds fully understands what it is you are doing. You don't want to win a bet only to have the man or woman scoop it up and keep it.

3. Don't pass with odds or don't come with odds Always put the least allowed on the don't pass or don't come and the most in odds behind it. The house has a 1.403 percent edge on the don't pass and don't come bets, but no edge on the odds bets.

4. Pass with odds or Come with odds The same advice applies to this bet, which comes in with a 1.414 percent edge on the pass line and the come but no edge on the odds portion of the bets.

5. Place the six or eight to win In multiples of $6, placing the six or eight is the only worthwhile place-to-win bet on the table as the casino has a rather reasonable 1.52 percent. You'll be paid $7 for your $6 bet when the number hits.

6. Place the six or eight to lose You place $5 on the table and say: "Six (or eight) to lose." If the seven shows, you win $4. The house edge is 1.82 percent.

7. Lay four or ten Place $41 on the table and say: "Lay against the four (or 10)." If you win, you get $20. The house edge is 2.44 percent.

8. Place the five or nine to lose You throw down $8 and place the five or nine to lose. If the seven shows you win $5. The house edge is 2.5percent.

9. Buy the four or ten for $35 or $39 (paying $1 commission) Normally the placing of the four or 10 has a hefty house edge of 6.67 percent which makes it one of the worst bets on the craps table. However, the casino usually lets you "buy" the number by paying a $1 commission if you are betting $20 or $25. However, the Captain has bought the four and 10 for $35 paying that $1 commission, which reduces the house edge to 2.78 percent, and he has also has been able to buy the four for $39 for the same one dollar commission.

This letter bet reduces the house edge to 2.5 percent. It still isn't a good bet but, it's a heck of a lot better than just placing it. Of course, you have to be able to afford it. Some casinos allow you to buy the four and only the pay the commission if it wins. This is another wonderful way to reduce the house edge on an otherwise bad bet.

10. The Field (if it pays triple on either the 2 or 12) Usually the Field is not a good bet to make. But when the 2 or 12 is returning three to one instead of the usual two to one, the house edge drops to a more tolerable 2.78 percent.

Online Craps Strategies

There are many methods used to beat the game of online craps but not a single one is capable of doing this in the long run. However your long run craps strategy will help improve your play, hence reducing the overall exposure to the house edge making it possible for your craps strategy to work. Maybe they'll work for you or maybe they won't - it's gambling after all. Only several of these methods are worth mentioning. (We mention several general online craps strategies below).

5-Count This method aims at improving the quality of shooters you're betting on. Will help you select the possibly hot players while dump the others. Here's how this craps strategy works: the new shooter is on the come-out roll. If he / she throws a point (4, 5, 6, 8, 9, or 10) that's Count 1. If not you wait until the player does this and then start counting. Count 2, 3, 4 will follow after Count 1 no matter what the player rolls. To achieve Count 5 the player must throw again a point (the counting is stopped until this happens). The fact you reached Count 5 makes this player a hot one. Begin betting.

Hedge Betting The Hedge Betting craps strategy consists of placing a bet that almost entirely cancels out another one. Almost any roll will bring you profit (a small one, but a profit) in online craps. You'll lose when the dice roll is not covered by the hedge bet. Besides the fact you get to play online craps longer because your bets have now a smaller risk, this method will substantially increase your comps (complimentaries offered by the online casino). Almost any bet can be turned into a hedge bet. For example, a pass line bet can be hedged from craps (2, 3, 12) by betting the proposition bet any craps. More, you can make place bets before the come out and hedged them by the pass line bet.

Progressive Betting This is a very simple craps strategy. So you have placed your online craps bet. Each dice roll you win your wager you will increase the current bet by that initial one. Every time you lose you'll bet the current amount minus the initial one. As long as you are winning you will continue to raise your bets and when you start losing you'll bet the same bets but in a descending order.

Anything But Seven Objective of this craps strategy: To win on any number thrown except a Seven. Don't place any bets on the Don't Pass or Pass Line, but wait until a point has been established. Place two units on 5, 6, & 8. Place one unit on the Field. Results: This method is a little riskier than the previous online craps strategies, since your total monetary risk is: $39.00. Therefore, it is suggested that you remove all bets after three rolls. Should the shooter hold the dice for at least three rolls, you will stand to win anything from $15.00-$27.00(more if the numbers 2 or 12 are rolled).


Top Online Casinos


River Belle

Get up to

£75

free back month. That's a

£900

a year!



Lucky Nugget

£50

free every month That's a bonus of up to

£600

a year!



7 Sultans

Casino testing link that gives you

15

minutes on the house. Get free

£500

worth of casino credits and keep your winnings. Access code is Test777.



Vegas Villa

Get

£10

with nodeposit and

£300

Free bonus at Vegas Villa Casino.



Jackpot City

Get

£50

Free at Jackpot City. Choose from 40 Slots and Progressive Slots.


Royal Vegas

Get free

300

spins worth £300 (no purchase required) and 200% free bonus at Royal Vegas Casino.



The Gaming Club

Get

£75

free every month to win on fantastic range of slots games!



Platinum Play

Get

£200

free (no deposit required) to spend on a variety of games. You'll have the most fun and exciting online gaming experience possible in a safe & secure environment.



Golden Tiger Casino

Play on Tomb Raider Video Slot for

one hour

free plus

£250

bonus.



Captain Cooks Casino

Captain Cooks Casino will give you

£500

FREE and 1 hour to make as much money as you can.



Casino Classic

Get

£500

Free and 60 minutes to make as much money as you can.



Virtual City Casino

Get

£10

free just for downloading their software. Virtual City has a great selection of games, and all the great progressive jackpots like Major Millions, Wow Pot and Triple 7s Blackjack.



Lucky Emperor

For a limited time we offer this amazing sign up bonus:

£10

Free, no purchase required!