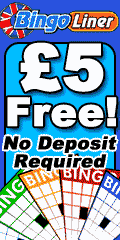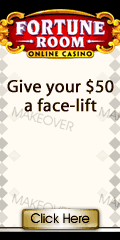 Baccarat
Baccarat System

      Baccarat systems are few and far between. That is, systems that are designed specifically for that game, but many other mathematical betting systems may fair well in this general card game.
      You may have heard of the 1 - 3 - 2 - 6 baccarat system. With this approach you keep track of what you bet over the course of four hands. The objective of course is to bet a little with the potential for a larger return. With this specific baccarat system, you can risk two dollars for a return of ten.
      It goes like so:
     
      First, bet one unit. If you win add another, making the second bet a total of three units.
      If you win the second bet there are six units on the table. Remove four, making the third bet two units.
      If the third bet wins, add two more units for a total of six on the fourth bet.
      If the fourth bet wins, you collect a total of 12 units, ten of pure profit.
      So if you lose the first bet using this baccarat system, you lose one unit. If you win the first bet but lose the second, that's two units you've lost. If you win the second bet but lose the third bet, your profit is two units. If you win the first three bets but lose the fourth, you break even. If you lose the second bet five out of six times, and then win four consecutive bets once, you break even.
      This baccarat system works by the nature of the game being and even-money odds game. The same system will work for any casino game that pays out even-money.


Baccarat Tips

      Tip #1: The one card placed faceup on the table indicates how many cards the dealer will burn. If the card turned up is a four of clubs, the dealer will burn four cards.
      Tip #2: In baccarat, the casino takes a commission whenever a player wins a bet placed on the banker side. This is because betting on the banker has an inherent 1.06 percent advantage. Bets are paid at 0.95-to-1.
      Tip #3: Twos through nines are counted at face value; tens and all jacks, queens and kings count as zero; and aces count as one. Suit is irrelevant in baccarat.
      Tip #4: First and third cards are dealt to the player. Second and fourth cards are dealt to the banker.
      Tip #5: For any total over nine, only the last digit is taken - for example, a total composed of a six of clubs and a six of diamonds is two. If either the player or the banker has a total of eight or nine, it's called a "natural" and automatically wins - unless the other hand also has a natural, in which case the two hands tie.
      Tip #6: If the player holds a total of less than six or seven, the player draws.
      Tip #7: With a total from zero to two the bank always draws; with a total of seven the bank always stands; with a total of three the bank draws, unless the player drew and its third card was an eight; with a total of four the bank draws, unless the player drew and its third card was an eight, nine or ace; with a five the bank draws, unless the player drew a third card outside the range of four through seven; with a six the bank stands, unless the player drew a third card of either a six or a seven.

Baccarat Rules

      Initially two hands are dealt. One to the baccarat player, one for the banker. The simplicity of baccarat rules is, you can bet on either one or the other, or a tie. If the hand you bet on wins, you get an even money payoff, that's one to one. If you bet 5 and win, you get your 5 back, and another 5. If you bet on a tie, you get an 8 to 1 payoff (bet 5 get 5 plus 40). This is of course because a tie occurs less than once out of every ten hands, making it quite a gamble.
      Each hand gets two initial cards. The hand closest to 9 wins. Tens and face cards (except the ace) count as zero. The ace counts as one, and cards 2 through 9 are worth face value. Baccarat rules state that the hand closest to a count of 9 wins. There is no "bust" as in poker, and here is the tricky part. The first digit of a 2 digit total is dropped. This means, if a 6 and a 7 are drawn, the total is 13, but the first digit is dropped, so the count is 3.
      If the first two cards achieve a count of 8 or 9 it is called a "natural", and as such wins automatically (excluding the event of a tie of equal valued "naturals").
      If neither initial hand is a natural, additional cards are drawn to determine a winner. Baccarat rules state that winning banker bets are subject to a 5% house commission. This is of course because there is more of a chance for a banker win.
      What's interesting, and what you wont learn from reading any standard baccarat rules pages, is that even after the 5% house commission, there is still an advantage to betting on the house. The margin is slim at 0.19%, but it does exist.
      All bets are made before the cards are dealt. In real life baccarat each player gets the chance to deal if they want to, or they have the option of passing to the next player.
Top Online Casinos


River Belle

Get up to

£75

free back month. That's a

£900

a year!



Lucky Nugget

£50

free every month That's a bonus of up to

£600

a year!



7 Sultans

Casino testing link that gives you

15

minutes on the house. Get free

£500

worth of casino credits and keep your winnings. Access code is Test777.



Vegas Villa

Get

£10

with nodeposit and

£300

Free bonus at Vegas Villa Casino.



Jackpot City

Get

£50

Free at Jackpot City. Choose from 40 Slots and Progressive Slots.


Royal Vegas

Get free

300

spins worth £300 (no purchase required) and 200% free bonus at Royal Vegas Casino.



The Gaming Club

Get

£75

free every month to win on fantastic range of slots games!



Platinum Play

Get

£200

free (no deposit required) to spend on a variety of games. You'll have the most fun and exciting online gaming experience possible in a safe & secure environment.



Golden Tiger Casino

Play on Tomb Raider Video Slot for

one hour

free plus

£250

bonus.



Captain Cooks Casino

Captain Cooks Casino will give you

£500

FREE and 1 hour to make as much money as you can.



Casino Classic

Get

£500

Free and 60 minutes to make as much money as you can.



Virtual City Casino

Get

£10

free just for downloading their software. Virtual City has a great selection of games, and all the great progressive jackpots like Major Millions, Wow Pot and Triple 7s Blackjack.



Lucky Emperor

For a limited time we offer this amazing sign up bonus:

£10

Free, no purchase required!